DIRECT INK SYSTEM
Xylene Based Pigment Marker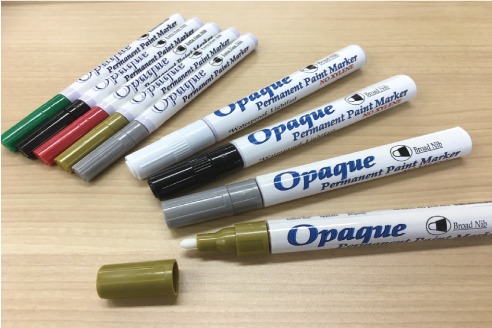 High Quality & Opaqueness
Main usage for Direct ink system aluminum barrel marker is Paint Marker for multiple use or industrial use.
Our special ink has high opaqueness, variety of colors and applicable in most surfaces, so it has been received solid reputation from domestic and overseas.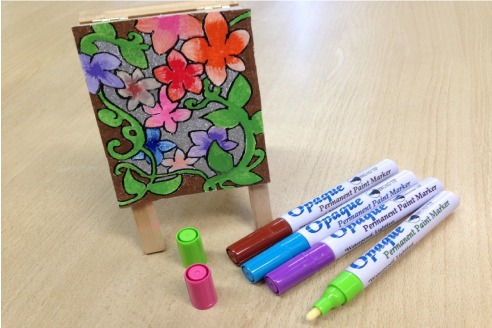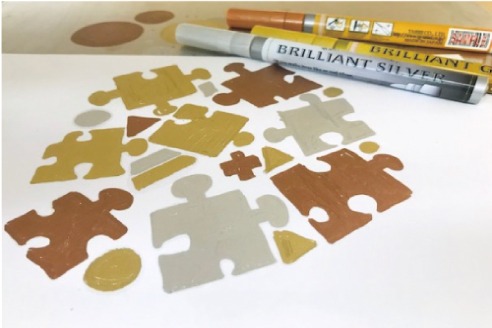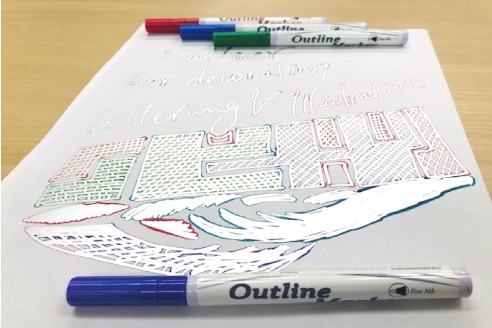 Xylene Free Pigment Marker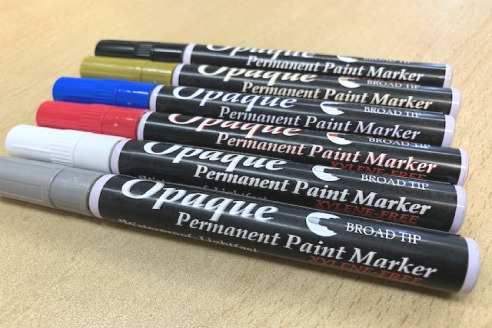 Superior Safety Ink
This is almost similar specifications with Xylene based Marker, and it has good opaqueness, weatherproof and applicable most surfaces.
The most feature of this marker is high safely. It has applied to various overseas regulations such as REACH, etc.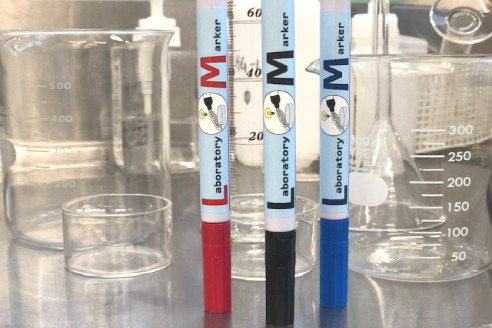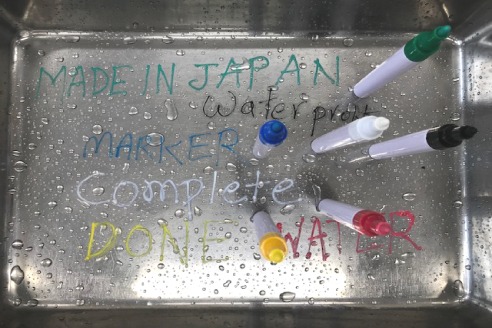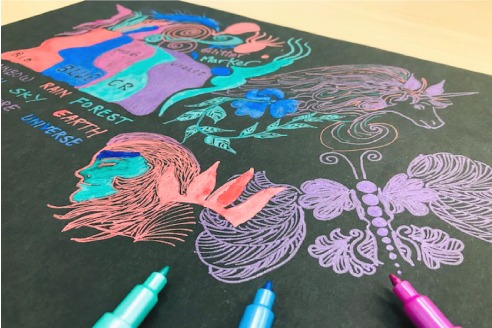 Water Based Pigment Marker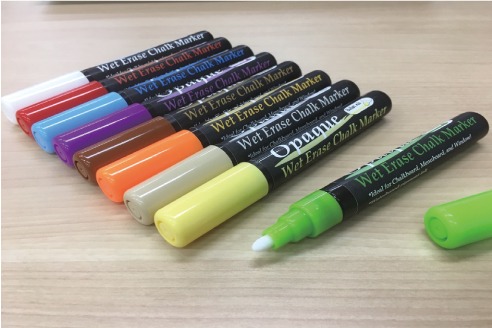 Odorless & Applicable in most surfaces
Suitable for making a poster, coloring various surfaces like terra-cotta and hobby craft use.
Especially Chalk Marker for blackboard is also received good reputations.
Tire Marker has colorful and useful for lettering & decorating on Tire.
Compared with same type ink of Ink Reservoir System pen, it has much opaqueness and high volume of ink.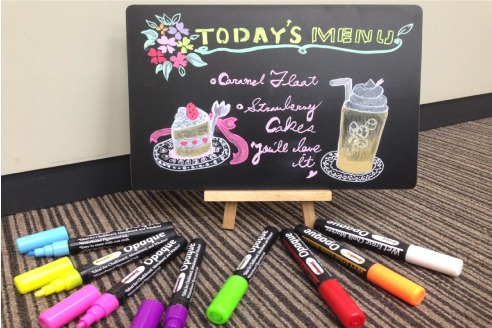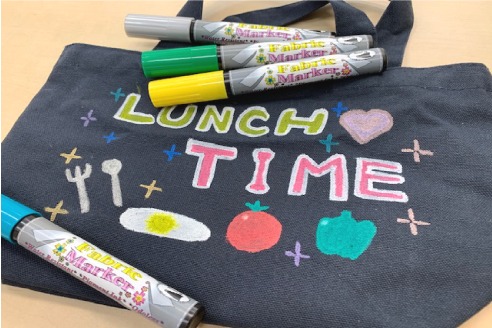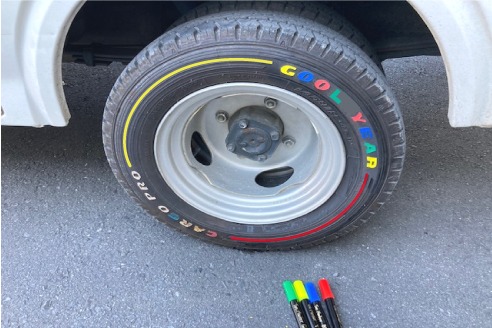 INK RESERVOIR SYSTEM
Water Based Pigment Marker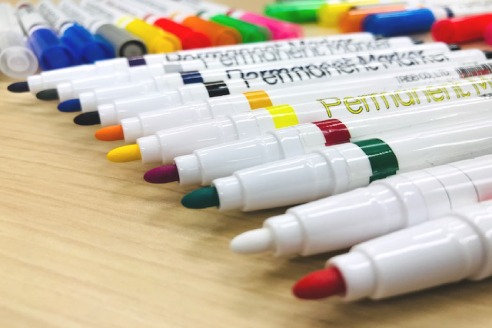 Suitable for various purposes
Especially for easy to use & widely used for various purposes.
We have much experience to produce many kinds of ink (like Permanent marker, Drawing pen etc.) to meet customer's requests.
Ceramic Marker can create own original mug or dish by painting on them directly and just putting an oven by 230 degree for 20 minutes.
Also Fabric Marker can create own original T-shirt or other fabric items only by painting and ironing.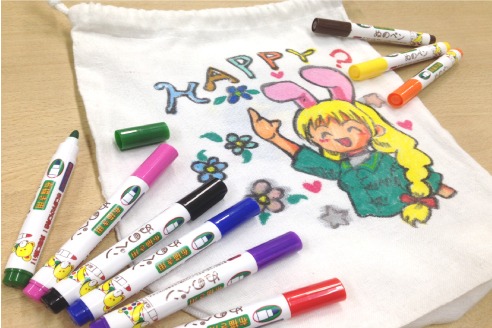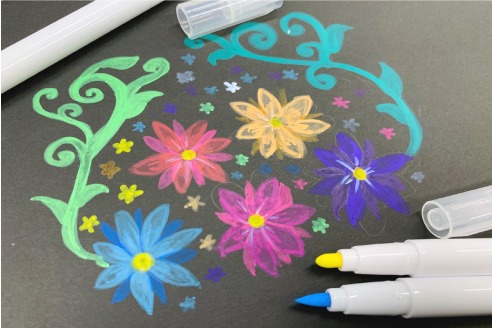 Water Based Dye Marker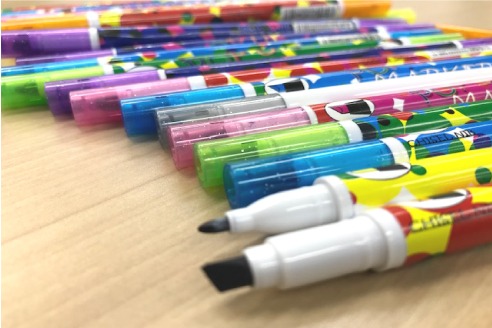 Various Unique Specifications
Washable Marker (center of below photos) is developed for small children, which is safe, non toxic and washable easily with warm water or by laundry.
Pop Up Marker (left of below photos) is color change marker, and suitable for children or designer and hobby craft use.
UV light Marker (right of below photos) has unique spec, which color changes to vivid color shining with UV right on.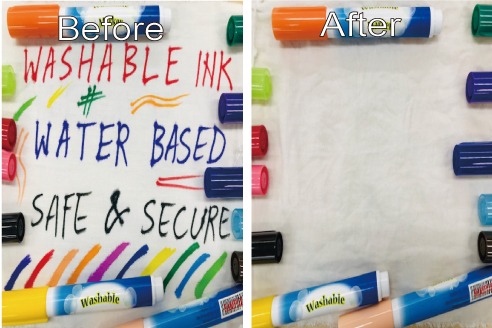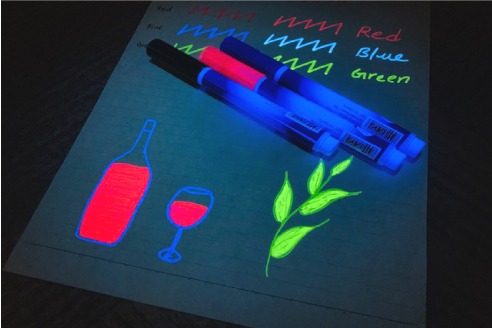 Alcohol Based marker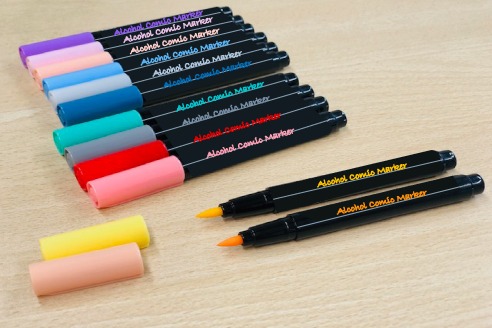 Easy to use & Dry Quickly
Main usage for Alcohol Based Marker are Comic (Cartoon) Marker, Permanent Marker and White Board Marker. It has wide-range colors and quick dry. Comic (Cartoon) Marker has wide range of colors and easy to use for beginners.
Wood Marker is invented specially for concealing scratches on floor or wood furniture.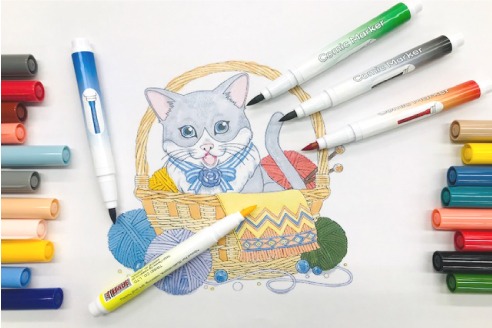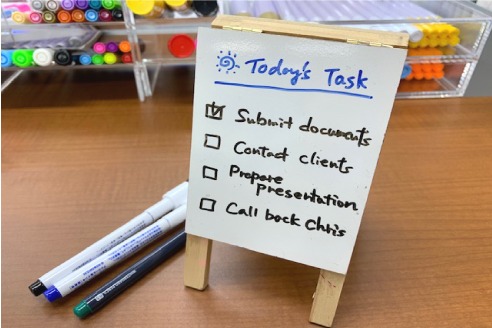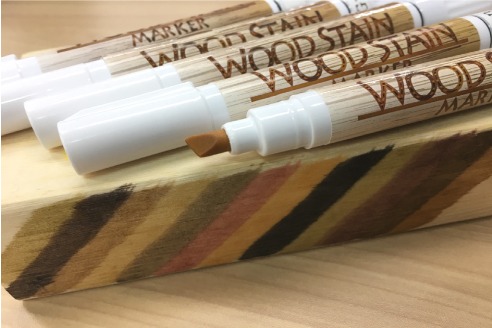 OTHER ITEMS
Stain Remover / Disinfection Spray
Useful for Portable Item
If you have any stains like coffee, lipstick, soy sauce on your cloth, our Portable Stain Remover can remove it easily.

Also, when you have any concern about public transportations or other facilities from the aspect of good hygiene, only one push spray can protect you from various bacteria etc.