MESSAGE FROM PRESIDENT
Thank you for visiting our website.
We are one of the leading OEM manufacturing company for writing instruments in Japan.
Our company concept is "To Manufacture accomplishing with customer's request".
We are always challenging to develop own skills, knowledge, and exploring new fields.
Now we are surfacing various circumstances like as digitalization, Artificial Intelligence (AI), etc; nevertheless, we have firm confidence to continue manufacturing our products supported by our clients and suppliers.
We will do our best and move forward to comply with every expectations, so we would like express to appreciate for all continued supports.
TAISEI CO., LTD.
President Yasuaki Tomita
CORPORATE PROFILE
HEAD OFFICE / MAIN & 2ND FACTORY

986-1, 2-Chome, Yashio City, Saitama Pref. 340-0811, JAPAN
476-1, Kizone, Yashio City, Saitama Pref. 340-0813, JAPAN
Automatic Injection Machine 30 units
Automatic Assembly Machine 12 units
Automatic Labeling Machine 10 units
Automatic Shrink-Wrapping Machine 2 units
Ink Filling Machine 10 units
On-Demand Label Producer 1 units
Our Facilities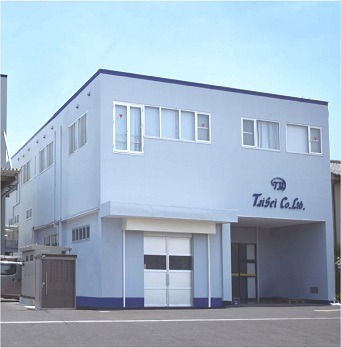 This is our main factory which mainly manufactures writing instruments.
3rd Floor is our office.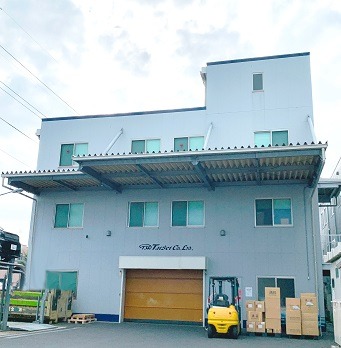 In the 2nd factory, we handle packing and shipping process. 3rd Floor is cosmetic licensed manufacturing area.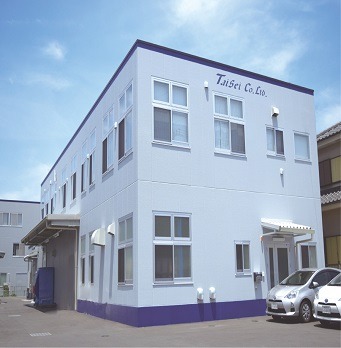 In the 3rd factory, we produce various kinds of ink for markers.
2nd Floor is for our R&D department.
Access map
How to Access
From Tokyo Station
1. Please take JR YAMANOTE Line Inner Tracks for Ueno, and get off Akihabara Station.
2. Please get the TSUKUBA Express line from Akihabara Station to Yashio Station. This is the nearest one from our company.
3. It will take about 15 minutes from Yashio Station to us by walk.